This week we used drawing pencils. In the book
Drawing with Children
, she explained all the different codes for pencils- HB, B, 2, #5, etc. This was very interesting to learn.
We were to work on shading and layering using the different types of pencils. Barb's
squidoo page
also explains this.
Only my 13 year old really liked this medium. But, I have committed to drawing one thing in my nature journal this week using only pencils. The pencil drawing I did, was not well suited to shading. Another great thing to note, is that if you have 4-6 pencils, they are lightweight for carrying on a hike and still great for capturing what you see.
My family really is into color, so the pencils were a stretch for them.
Here is a little stuffed Eagle Kae-Kae drew.
Here is the original. See how he lists to the side?
Here are flowers in a vase. Joy-Bug wanted to make sure we knew the light source!
Heather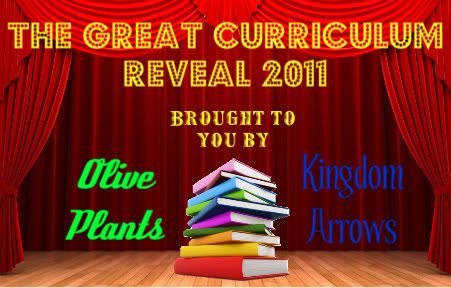 All this week is the Great Reveal Blog Hop, hosted by Kingdom Arrows and Olive Plants. Write up your plans for the new year and link over here with the linky and hop! Olive Plants has an awesome giveaway this week and I WANT TO WIN!!!